Paradoxal Pterodactyl
2014-02
Episodes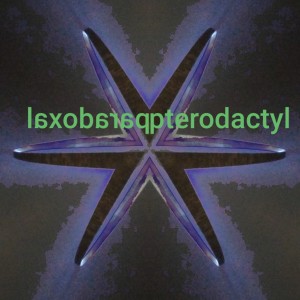 Thursday Feb 27, 2014
Thursday Feb 27, 2014
If you hadn't heard, Paradoxal Pterodactyl is participating in a special project in association with Wrong Division and Chizmo.tv called Undercurrent, a series of (FREE) monthly shows at the Schlafly Tap Room aimed at fostering communication and collaboration amongst the diverse artistic and musical scenes around St. Louis.  Each month, Joseph Hess curates a select lineup of the best experimental/noise/punk/hardcore/spoken word/comedy/etc/etc/etc performers in town, including some specially arranged collaborations that would likely never have happened otherwise.  Everything gets recorded, and then your favorite avian reptiles work their magic and edit it down to a funky mix that then will be released as a physical mixtape at the next month's show on professionally duplicated cassettes, again free for the first 100 people through the door.The first installment of this series took place on January 30th, 2014.  The second concert and release of the mixtape from the first show is tonight.  To celebrate, here is a special bonus track, a performance by the duo of Jake Cohen and Jason LaChance (both members of the group Barely Free).  Billed for the evening as "The Jerk", their set was largely based around samples from the classic film of the same name starring Steve Martin and Bernadette Peters.  The audience loved it, but the record pressing plant rejected the first mix of the cassette due to copyright issues, and we had to replace their segment in the mix entirely and leave them off of the tape.Luckily we have a podcast that doesn't mind a little grey area...  Here is the set, in its entirety, with love, from Paradoxal Pterodactyl to you.Recorded and mixed by Charlie Nehr.Wrong Division blog & radio show: http://wrongdivision.blogspot.com/Barely Free: http://barelyfreepartialprisoners.bandcamp.com/Video of this set, including live visual projections by Chizmo.tv: http://www.youtube.com/watch?v=Qy0eXASM1bk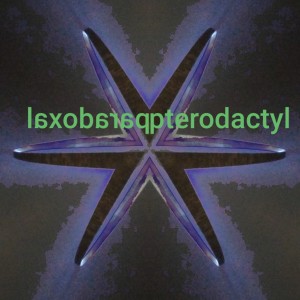 Wednesday Feb 19, 2014
Wednesday Feb 19, 2014
curated by brad and dingus.  specimens: tom sanders feat. austin case, peg hulse, laura rosener, and britton dougherty, savant trigger, dankle swankoff, mad at dad, volnastar, leland p. malaria, conky, jaded evil lambs, ultraviolet, ss, the top grossing films of 1984.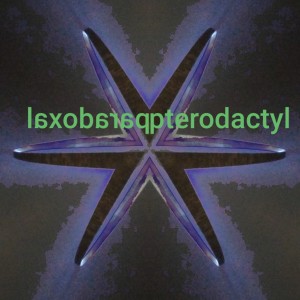 Wednesday Feb 19, 2014
Wednesday Feb 19, 2014
have you ever wondered what "rock lobster" sounded like backwards? well now you can go ahead and scratch that off your list (presumably, you can now die happy).  it's actually kinda cool and utterly bonkers.  and if you were feeling bad about the way your life is going, now you know that this dumb shit is how dingus spends his free time.  doesn't seem so bad now, huh?